Dogs are truly man's best friend, and they have proven it throughout history. Since the beginning of time, the dog has been our companion in life. But there have certainly been some dogs that have stood out for many reasons. That's why we want to show you this list of the most famous dogs in history.
Some of these canines became famous because of their owners. While others earned their place in history by showing great devotion, compassion, or heroism.
Don't miss this list of The 8 Most Famous Dogs in History
1.- Laika
The most famous bitch of all time was Laika the Soviet space bitch. Although it was the first animal to orbit Earth, its origins were much less sophisticated. Laika was a street bitch living on the streets of Moscow. In 1957 she was picked up along with two other homeless people for the Soviet space program.
After her training, she was selected as the dog that would board the Sputnik 2 and would fly into space. Things went well at first, but when it was time to return to Earth, the technology we had then did not include a return mechanism.
Soviet officials said Laika was euthanized before oxygen depletion on the sixth day of orbit. It was only revealed in 2002 that the first bitch in space really died just hours after launch, due to overheating. As a tribute to his achievements, in 2008 a. monument to Laika has risen. It is located near the military research center where she trained.
2.- Hachiko
This dog Akita Inu lived near the city of Odete, Japan Her story once again demonstrates how dogs can be loving and dedicated.
Its owner Hidesaburo Ueno, a professor at the University of Tokyo, returned home by train every day. And every day at the same time Hachiko was waiting for her human at the station to greet and accompany you home. He did this for years. Until one day in May 1925, when the owner of Hachiko did not arrive. Unfortunately, he suffered one fatal bleeding.
But Hachiko continued to return to Shibuya Station for nine years. Still waiting for his master to return at the exact moment the train arrived. In 1935, the devotee Akita Inu was found dead on the streets of Shibuya. There is one commemorative statue from Hachiko at the Shibuya train station.
3.- Balto
Balto was a Siberian husky born in 1923 in Nome, Alaska. He spent the first part of his life as part of a team carrying supplies to miners. Balto was actually considered as nothing more than one. slow working dog.
On January 21, 1925, several Inuit children in Nome, Alaska were diagnosed with diphtheria. Without anti-toxin to fight it, the highly contagious disease. would spread rapidly. The only serum in Alaska was found to be in a hospital. Anchorage. Almost 1000 miles away. A train would be able to transport the medicine part of the distance. To the city of. Nenana, But after that, the transportation methods were almost non-existent.
It was finally decided that the fastest way to transport the anti-toxin the remaining distance was by using a relay of the dog sledding equipment. It was estimated that the trip could take up to 13 days to complete. The package was last delivered to Gunnar Kassen in the town of Bluff. Kassen's sled dog team was led by Balto From there he left to cover the last stage of the trip to Nome.
During the following 20 hours, Balto slowly led his team of sled dogs the last 53 miles. The press had been following the story for days, and Balto and the team instantly became famous. Balto appeared on the front page of newspapers around the world. And soon after, he appeared in a short Hollywood movie. "Balto and the Race to Nome".
4.- Rin Tin Tin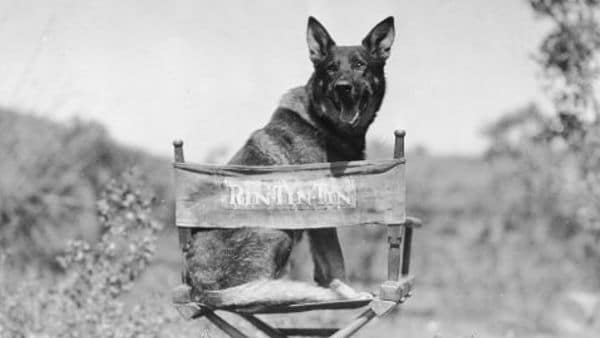 This dog had the grace to be saved from the trenches of World War I. East. German Shepherd became the first canine movie star. He was found on a French battlefield by an American soldier. Lee Duncan.
After returning to the US, Duncan trained Rinty and got him a couple of little papers in some silent movies. Rin Tin Tin's first great opportunity came in 1929. It is at that time that he landed the role in the Warner Bros movie. "Where the North Begins".
Both the film and Rinty were a great success, after which the actor-dog starred 27 more movies Some believe that he is responsible for bringing Warner Bros. back from the edge of bankruptcy. It certainly deserves its place on this list of Most Famous Dogs in History.
5.- Argos
Even in ancient Greece, a dog was above everything when it came to being faithful. Argos is probably one of the most famous Dogs in history, thanks to his unwavering love for his teacher, Odysseus.
Odysseus raised Argos from the time he was a cub, and both of them were inseparable. But at some point, being the king of Ithaca, Odysseus left for her. Trojan war. It disappeared for twenty years. Upon returning to his home in Ithaca ,. even his family could not recognize the brave king. Argos only saw through his torn clothes, hair, and beard, so he started wagging his tail.
After giving one last moan as a last greeting to his master his life ended This is surely one of the most heartbreaking stories in history.
6.- Captain
Another dog whose love for his master had no limits is Captain. The German Shepherd fled his family's home after its owner Manuel Guzmán died in 2006. The family found him in the cemetery, where Captain was sitting next to Guzmán's grave He groaned and cried in pain and mourning.
Captain caught the media's attention in 2012. After this we learn that he goes to his family's house for a short time every day. But returns to Guzmán's grave every night.
Cemetery director Héctor Baccega said cemetery staff in central Argentina are now feeding and caring for the dog. Without a doubt, endless love!
7.- Lassie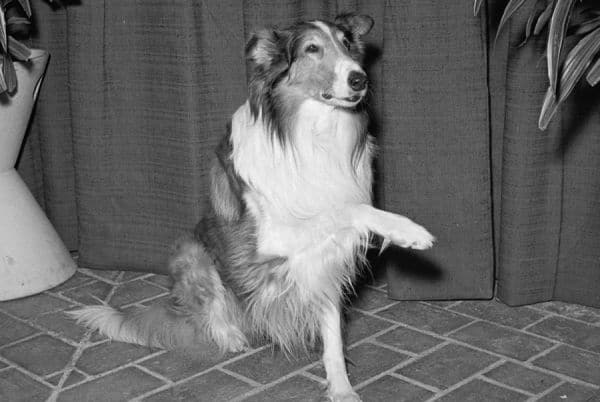 There simply cannot be a list of the Most Famous Dogs in History without including a Lassie, of course. Despite being a fictional character Lassie is possibly the most famous dog of all time. From 1943 to 2007, Lassie was portrayed in movies first by one. Collie named Pal. Lugo, for ten generations of his descendants after him.
Despite the fact that Lassie's character is a female, there have been multiple occasions where she was played by a male Collie. This is because males have a thicker layer in summer, which makes them more "Spongy.".
Who doesn't know about Lassie? Without a doubt one of the most famous dogs in history!
8.- Barry
This famous Saint Bernard was trained by monks as a search and rescue dog in the Alps. And it is possibly the most legendary rescuer in history. During his life, he is said to have managed to save. 40 people The most famous of his rescues is that of a young boy whom he kept warm by licking him.
To save him barked to point out his location to the monks to rescue him. Despite the valiant efforts the monks could not reach the child But Barry took him to safety thanks to the fact that the boy managed to hug the Saint Bernard. These feats have earned him a place on the list of the Most Famous Dogs in History.